Produit Intérieur Brut has everything you need to recreate that stylish industrial look in the comfort of your home
With the industrial look all the rage these days, there's no better place to go to in order to deck out your home than http://www.pib-home.co.uk/.
A massive selection of furniture for every room of the house awaits, from tables and cupboards to armchairs, lights and chests of drawers.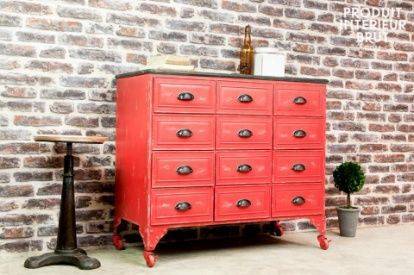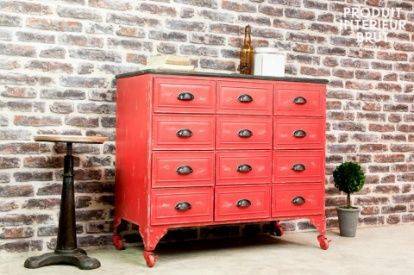 The word industrial conjures up images of polished steel and heavy wood designs. Coziness and elegance are not always words we associate with this style. However, if you click here you'll discover a classic of the industrial era that combines sophistication with comfort: the Chesterfield sofa. With its generous, homely forms and general air of well to-do ease, the Chesterfield and its close relative, the club sofa, have been consistently popular down the years. These kinds of sofas and armchairs will blend in perfectly into any industrial-style décor.
Equally at home in this environment are the heavy office filing cabinet-style chests of drawers. The Brighton chest of drawers pictured below is a perfect example of this very practical, robust kind of design.